Lots of people ask me, "Where can I buy a spider plant?" If you don't live near a plant nursery or your local shop doesn't sell spider plants, where do you go?
I've compiled a list of places below where you can buy spider plant seeds, cuttings and even plants. They conveniently ship directly to you, some with free shipping. =)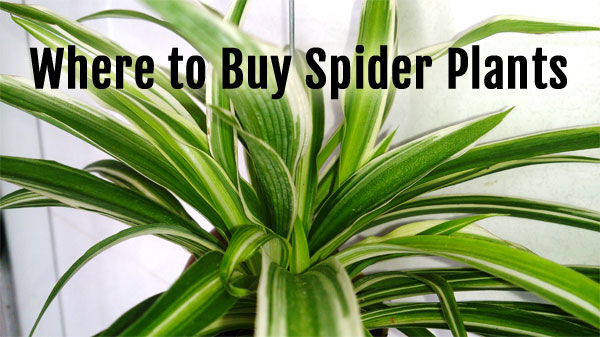 Where to Buy Spider Plants: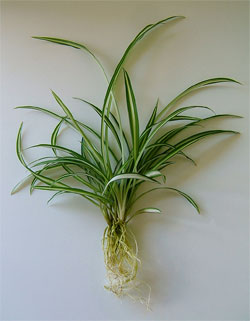 You can buy spider plants (plantlets and cuttings) online through eBay. Choose from variegated, reverse, curly and green. Cuttings typically come in groups of about 4-10 and range in price depending on the seller.
Most groups of these spider plant babies cost less than $15 total, and many come with free shipping as well. I think the prices are good, although you need to select what's available at any given time.
You can also buy spider plants (full-sized plants) for sale on eBay. For example, already rooted Orange Mandarin Spider Plants in 4″ containers.
Where to Buy Spider Plant Seeds in Bulk: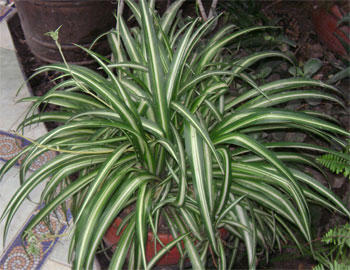 You can buy a variety of chlorophytum (spider plant) seeds online via Alibaba. For example, you can get green and white leaves, solid green, curly spider plants and rare purple chlorophytum.
They typically cost between 25 cents and 50 cents per 100 seeds. However, the rare purple variety costs more, about 1 cent per seed. Shipping is free.
Does this deal sound too good to be true? Well, rest assured that it is not. Suppliers ship seeds from outside the USA, so seeds typically take between 1-2 months to reach you. Hope you're not in a rush.
More Options for Where to Buy Spider Plants:
In optimal growing conditions, I have found that baby spider plants can grow into an average-sized full-grown plant in as little as 6 months.
If you want your plantlets to grow off-shoots sooner, plant them in smaller containers. Once the soil becomes crowded with roots, the spider plant will start growing babies.