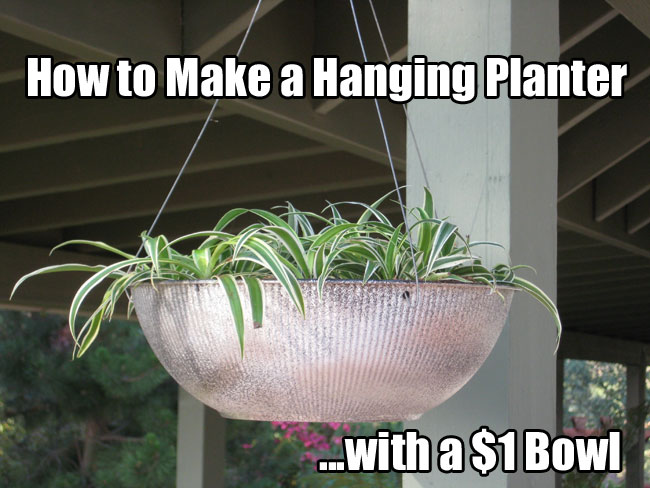 Spider plants grow well in hanging planters because their leaves and plantlets have room to grow and hang. However, rattan or resin baskets can get expensive, especially if you plan on using several containers.
Alternatively, you could make your own hanging baskets. That said, the cost of materials can add up quickly. Then, you're stuck with the same problem.
How to Make a Hanging Planter for Cheap: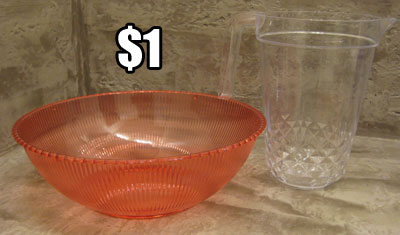 I discovered a great solution for how to make a hanging planter cheaply and with minimal effort.
It involves a plastic serving bowl that you can buy at your local Dollar Store for … $1.
You will also need some wire for hanging the planter, as well as paint if you want to paint your bowls. You can get these inexpensively as well.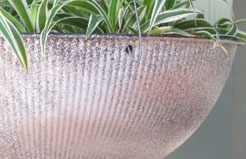 16 gauge stainless steel wire is strong, easy to bend and cut and holds up well outdoors. It also does not cost a lot, compared to buying chain.
I wanted my plastic bowl to look like galvanized steel. Therefore, I used a bowl that had ridges. I used metallic silver spray paint, but I first sprayed the bowl with a flat black paint + primer.
This tactic helps the paint adhere better to the plastic and prevent peeling and chipping. In addition, I can give it more of a speckled or weathered look by letting some of the black "underlayer" show through.
Tools I Used: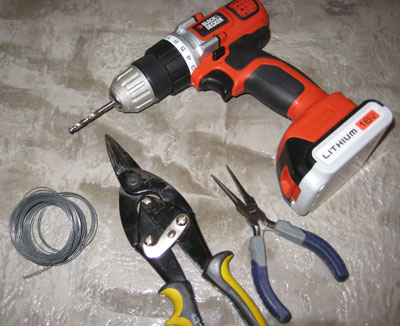 In addition, I used a drill, wire cutters and needle nose pliers to complete the project.
These tools are not necessarily required for the job. It will depend on the materials and container you use for your particular planter project.
That said, they did make it easier.
Note: When drilling through cheap plastic bowls, use a small drill bit and don't apply a lot of pressure. In other words, take your time.

This will prevent the plastic from cracking when you drill your holes. For example, it typically takes me about 20-30 seconds to drill each hole.
Lastly, if you don't already have existing hooks from which to hang your planters, you can get a set of 10 ceiling hooks for about $7. They each support about 10 lbs.
How to Make a Hanging Planter from a Plastic Pitcher…
Here's another example of how to make a hanging planter using a $1 container from a Dollar Store. However, in this case, I used a plastic pitcher.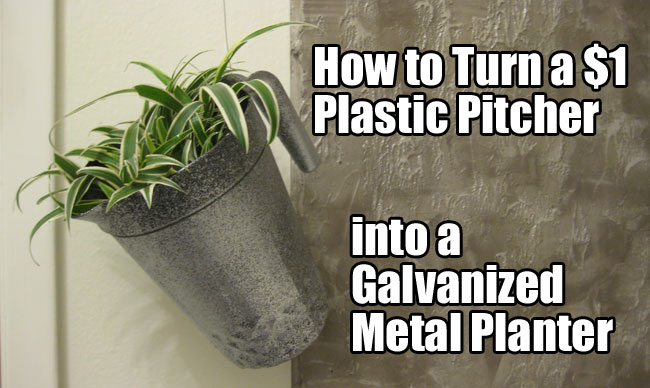 I pretty much used the same method I outlined above, but I didn't need to drill any holes. Because the pitcher has a handle and a wider rim, I could wrap the wire around and just below the top rim to fully support the container.
Then, I twist the wire together just below the pitcher handle with my needle nose pliers. As you can see from the photo above, I hung the planter from a single wire. Easy!