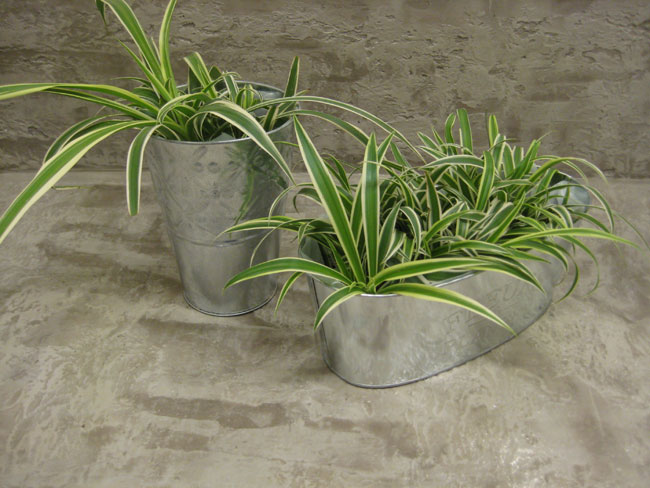 Galvanized metal planters make great containers for spider plants, or any plant for that matter. They are relatively inexpensive to buy, yet provide lots of style and character.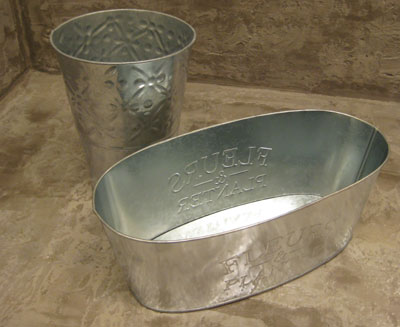 In addition, they are strong and durable. Unlike ceramic planters, they won't crack or chip. Therefore, they will last a long time and look great as they age.
Plus, galvanized planters don't weigh a lot. In fact, they work really well as hanging planters. By the way, I use peat moss to grow healthier spider plants – and it helps to lighten hanging planters too.
You can find galvanized containers in variety of styles, like large tubs, small pails, mini buckets, oval troughs, tall vases and more. I've listed several below:
Galvanized Metal Planters: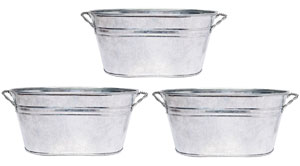 Galvanized Oval Planters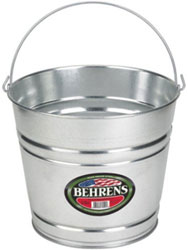 Galvanized Steel Pail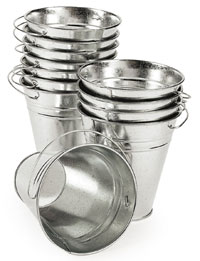 Mini Galvanized Metal Buckets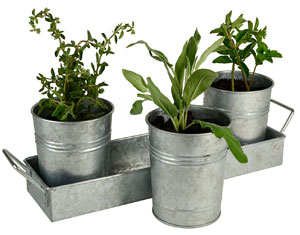 Galvanized Planter Set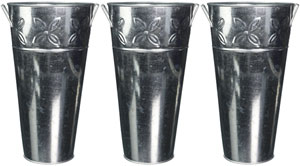 Galvanized Metal Vase Set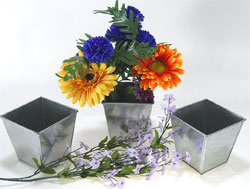 Square Decorative Galvanized Planter Set